I carry a variety of skin care products as well as a selection of unique gifts to relax and pamper. Pricing is available by phone or by using my contact link. Or stop in for a visit!
glo therapeutics!
glo therapeutics is a revolutionary breakthrough in skincare and chemical exfoliation treatments. Their approach is based on new scientific discoveries in combination with established research. glo therapeutics prides itself in its unique and advanced formulations, providing potent concentrations with high levels of active ingredients to clinically transform the skin and offer the ultimate in Revolutionizing Your Skin!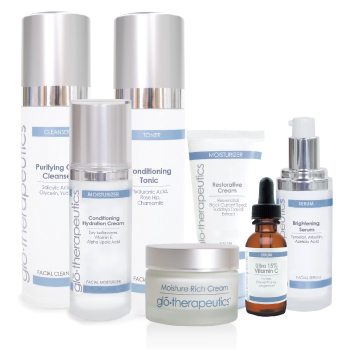 glo Mineral Makeup!
SCIENCE MADE BEAUTIFUL
glo minerals is recommended by dermatologists, plastic surgeons and licensed skincare professionals in the United States and abroad. Our advanced formulations are comprised of pharmaceutical-grade ingredients, natural high-pigment minerals, nourishing vitamins and powerful antioxidants to deliver radiant beauty and healthy, glowing skin. Rich and extensive color palettes offer shades for every skin tone and formulas for every skin type. The anti-inflammatory ingredients in glo minerals are recommended for use after a chemical or laser procedure to help correct and protect the skin. glo minerals provides:
Advanced antioxidant blend of Vitamins A, C, E and Green Tea Extract.

Broad-spectrum UV protection.

Triple-milled minerals for a smooth, flawless finish and lasting coverage.
Our mineral formulations are talc-free, non-comedogenic and free of perfumes and chemical dyes, making them suitable for even the most sensitive skin types, including those with acne and rosacea.

RevitaLash Advanced
Eyelash Conditioner
condition revitalize beautify

Enhance the look of luxurious eyelashes for dramatic, natural beauty.
This finely-calibrated breakthrough cosmetic formula addresses the visual signs of eyelash aging and stress – dry, brittle, lifeless lashes.
A proprietary blend of scientifically-advanced technology and natural botanicals join in concert to protect against breakage and brittleness and improve flexibility, moisture, and shine for more dramatic-looking eyelashes.Daily use provides immediate conditioning benefits; leading to healthier-looking, more luxurious lashes.
Signature BioPeptin Complex™ ? Fortifying & conditioning ? Precision cosmetic application
Dermatologist Reviewed Ophthalmologist Reviewed Clinically Tested Hypoallergenic Non-irritating
Soy Candles & Essential Oil Room and Car Air Fresheners!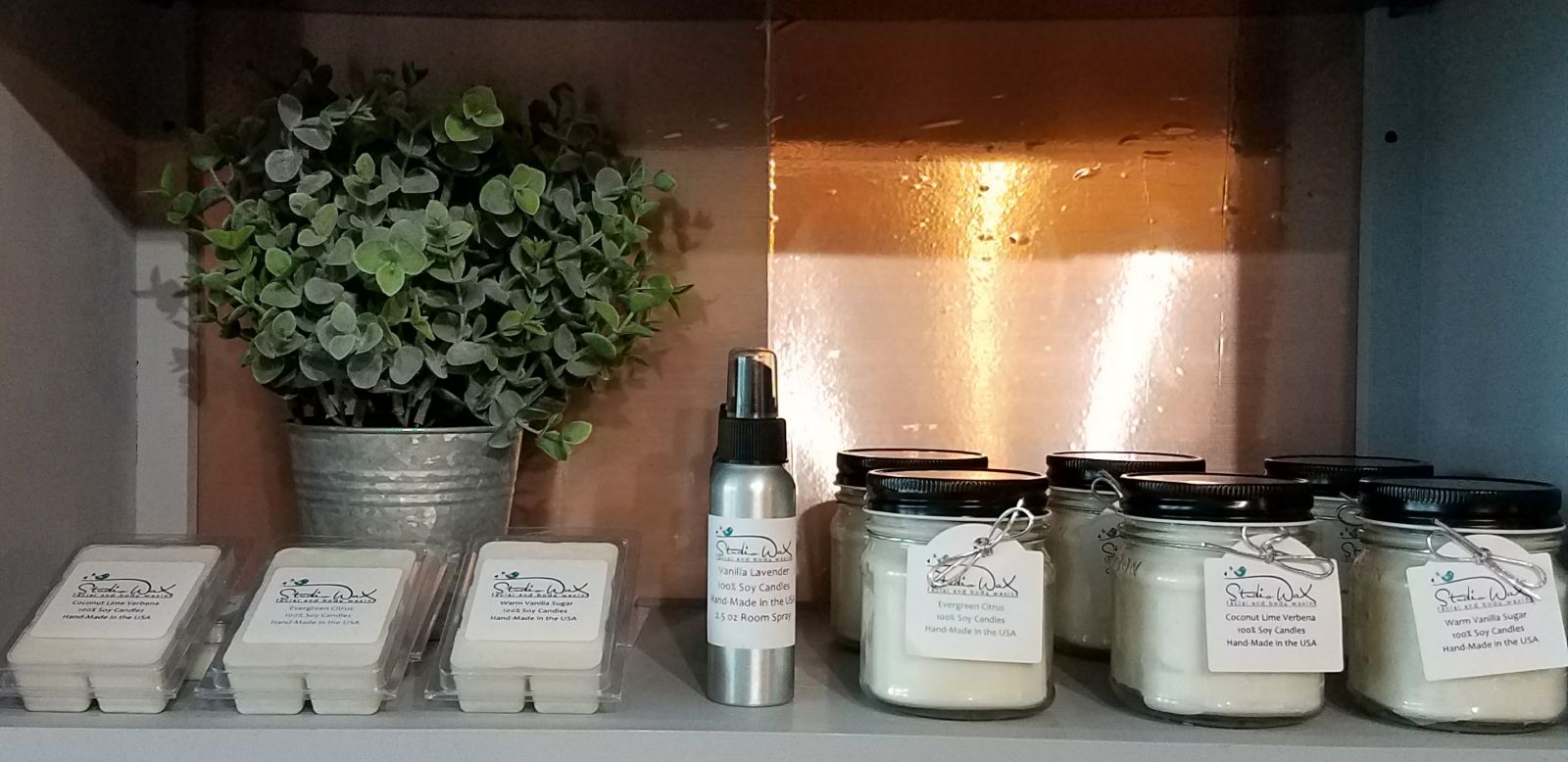 100% soy candles with cotton wicks, air fresheners & melts in a variety of scents made from pure essential oils.